11 Oct

Ready to Learn How to Become a 6-Figure Entrepreneur?!
Hey Atlanta!
Join Atlanta's top women professionals & entrepreneurs at the Glambitious Conference & Interactive Experience! Created by GlamBoss.org, this conference will help you gain the insight and connections you need to make more money, get paid to be you and live the life of your dreams! VIP Ticket holders also get a VIP gift bag + a 1 Page Interview/Ad in our Conference Booklet.
Confirmed speakers/panelists include: Lillie Mae, Tamiko Lowry-Pugh, Tera Carissa Hodges, Dr. Renee Sunday, Vanessa Parker, Minister Joyce, Minister Pamela Smith, Amani Sams, Sonia Lewis, Samantha DeLoache, Sherkica Miller-McIntyre Sean J. Harris, Dr. Tequilla Hill, Shawanda S. Moore, Renata Roundtree, Michelle Yabui & Robyn Robbins.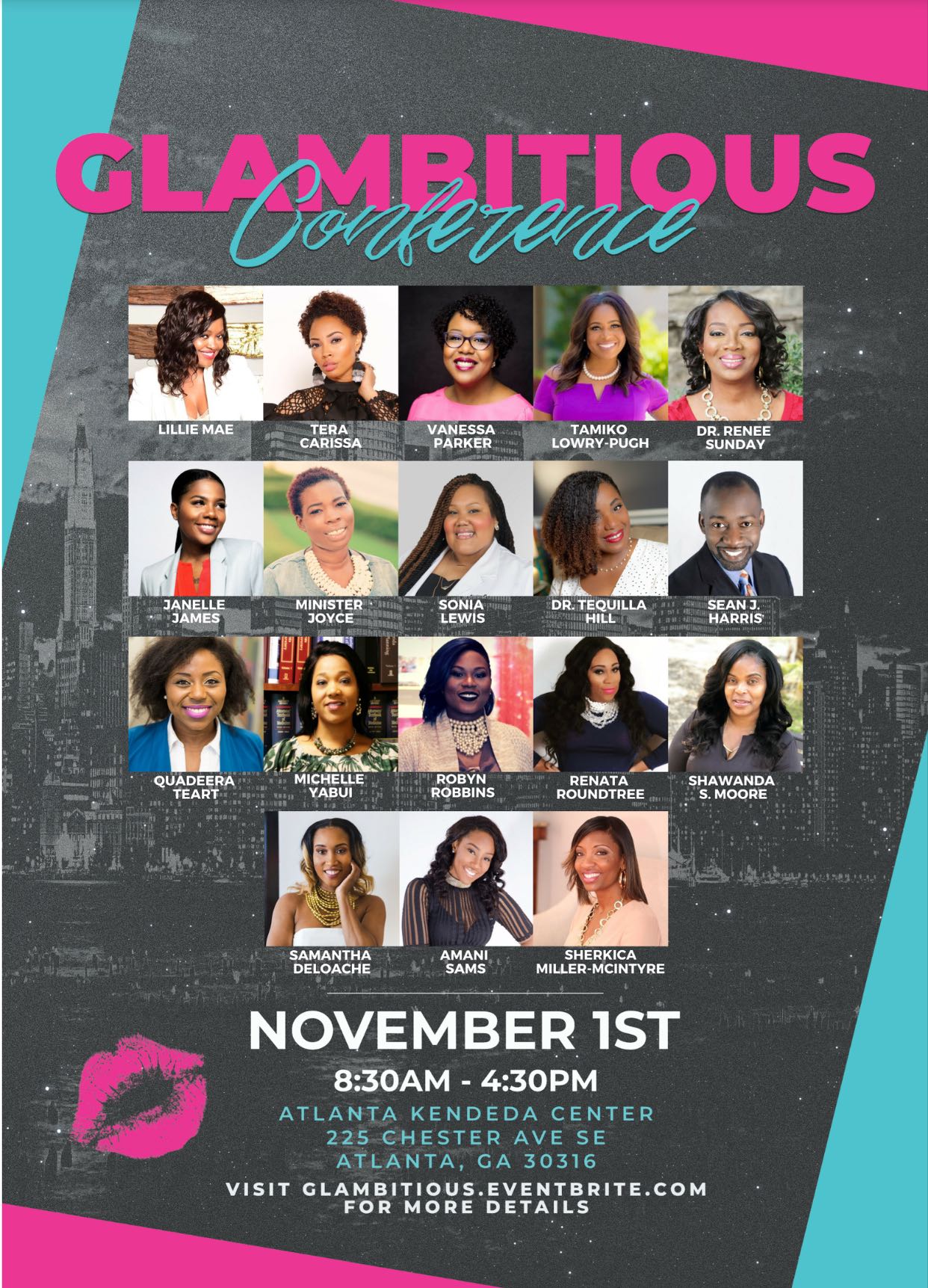 For speaker/sponsor/vendor information, email info@GlambitiousIAM.com
Follow them on Instagram @GlambitiousIAM. If you are unable to attend, feel free to support our vision of women empowerment via the donation link!
4 REASONS TO ATTEND:
DISCOVER
 how to profit more from your passion! 
CONNECT
 with potential clients and investors! 
BUILD
 power connections with Atlanta influencers & brand executives! 
ENJOY 
complimentary lunch, shopping with local vendors, the 'queen corner' photo-booth, pitch competition & other fun girl-boss activations!
CONFERENCE TOPICS INCLUDE
MONEY MOVES
A 6-Figure entrepreneur will reveal their secret money-making strategies
CREDIT REPAIR & FINANCE
Learn strategies to enhance credit score, build business credit and manage finances successfully
DREAM DOLLARS
How To Secure Sponsorships, Grants & Investment dollars to support your dream
GET SEEN, GET HEARD, GET PAID
Gain do-it-yourself public relations tips from an esteemed media professional
ENTREPRENEUR-ISH
How to build and sustain a side-business while maintaining a corporate career
PURPOSE, PASSION & PROFIT
How to discover what your purpose is and turn it into a business